About Captain Hook's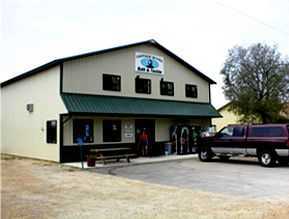 Captain Hook's purchased Taylor Fishing Tackle, a company with a 45 year history. The business passed into the Clements family's hands in 1996. We moved the business into a new building several years later in Genoa, Wisconsin. Our new building contains a bait and tackle shop and our manufacturing business.
We combined the two companies but maintained the Taylor Fishing Tackle brand. Our most popular lure, the "Walleye Killer Jig", has been used country wide for walleye and sauger. This lure has been much copied through the years but our original design continues on to this day. All of our manufactured products are made right here in the United States.
Dealer pricing is available.